We are excited to announce that Acharya Kelzang Wangdi has kindly agreed to teach again on Vasubandhu's Treasury of Higher Knowledge (Abhidharmakosha), based on the commentary by the Eighth Karmapa, Mikyo Dorje (1507-1554). Acharya Kelzang finished teaching the eight main chapters in 2021, and this year he will discuss Chapter 9, the final chapter, on the "Refutation of the Doctrine of a Self."
Prerequisite:
BUD 620
Recommended texts:
Chapter 9 of Sangpo, Lodrö (tr.), Vasubandhu. Abhidharmakośa-Bhāṣya of Vasubandhu: The Treasury of the Abhidharma and Its (Auto) Commentary. Translated by Louis de La Vallée Poussin, Lodrö Sangpo.
Chapter 9 of La Vallée Poussin, Louis de. Abhidharmakośabhāṣyam. Translated by Leo M. Pruden. 4 vols. Vol. vol. 1–4, Berkeley: Asian Humanities Press, 1988–1990.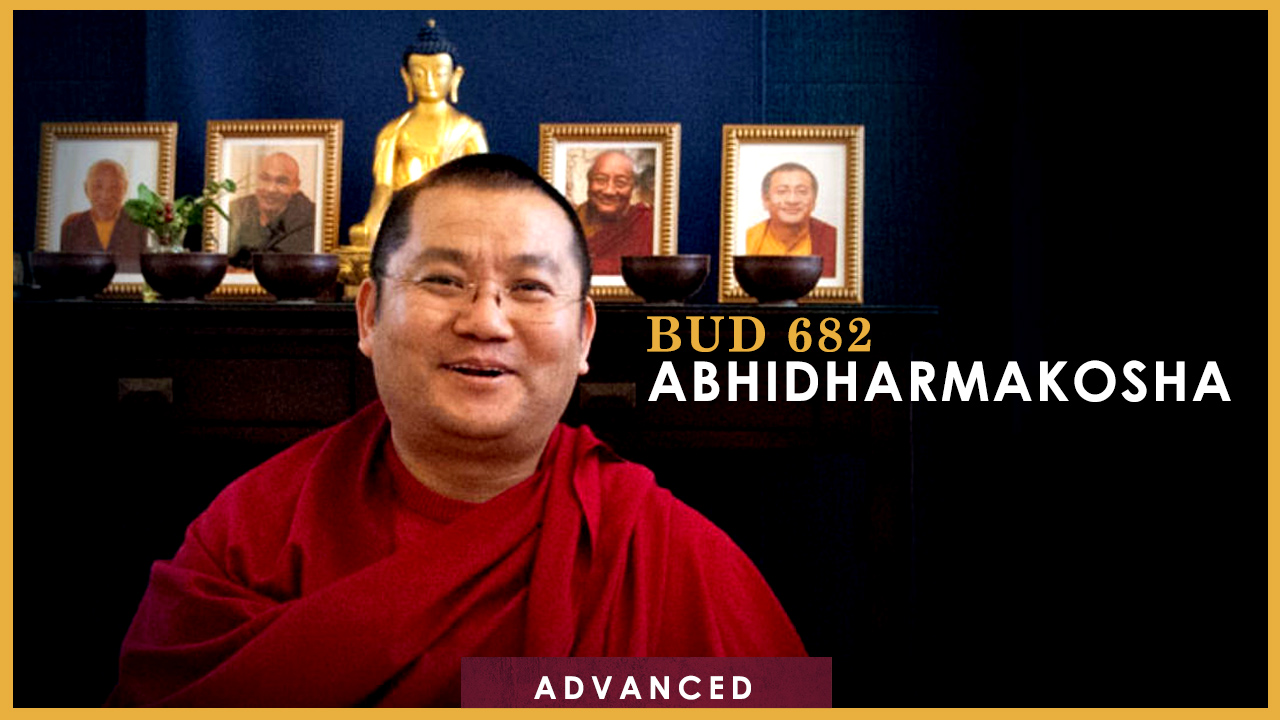 This course is a continuation of the in-depth study of Abhidharmakośa by Vasubandhu (ca. 4th century) —a seminal work of the Buddhist Abhidharma tradition—based on the commentary by the Eight Karmapa, Mikyö Dorje (1507-1554). Students explore the last four chapters, covering topics of mental afflictions, the path of relinquishing afflictions, wisdoms gained on the path and absorptions —from which the wisdoms arise.
Prerequisite:
BUD 620
Required texts:
Ornament of Abhidharma: A Commentary on Vasubandhu's Abhidharmakośa by Chim Jampalyang, translated by Ian James Coghlan, 2019, Wisdom Publications
Jewels from the Treasury: Vasubandhu's Verses on the Treasury of Abhidharma and Its Commentary Youthful Play by the Ninth Karmapa Wangchuk Dorje, translated by David Karma Choephel, 2012, KTD Publications